THAI KOON STEEL GROUP operates their businesses by putting sustainable development and commitment towards society and environmental conservations at its core. All products are developed and manufactured by using innovative and environmentally friendly production processes. We focus on reducing greenhouse gases and global warming with the principle of "GO GREEN WITH OUR PRODUCTS".
The effects of global warming are becoming much more apparent in our daily lives. Rising temperatures are causing extreme climate change like never before. The damages that were done to our ecosystem are vital therefore we must work collectively and urgently to fix this global problem.
Bio-Circular-Green Economy (BCG-Economy) is a new economy concept that is becoming an important megatrend in the world. It is a concept that will align the goals of both the public and private sectors to focus on solving global warming and protecting the environment.
At Thaikoon Steel Group, we want to play an active role in driving the BCG's Economy by launching "Green Steel Chain" which is the first eco-friendly steel Chain product in Thailand. Our Green steel Chain are manufactured using clean energy and environmentally friendly materials by our Green Team who pay close attention to the specified environmental standards.
Our Green Steel Chain can be used for indoor and outdoor decoration, industrial and automotive applications, construction works and many more. And most importantly, it is 100% recyclable.
So let's do your part in preserving the environment by choosing our Green Steel Chain products for a cleaner world and better tomorrow.
Having realized the importance of environmental preservation, Thaikoon Steel Group is determined to improve the production process to create a Green Process that is both sustainable and environmentally friendly. We have an ambitious environmental preservation goal to reduce energy consumption by 20% to achieve Green Factory status by 2024. We are going to accomplish this by following the 5R principles in management.
RECYCLE
We strongly encourage our employees to see value in the waste we create as a company. We have an ongoing project to recycle waste from our business activities. We can categorize our projects into two groups.
Group 1: Recycling Waste from Production Process Waste from our production process will be separated by type according to how it will be recycled. Some will be reforged, while some will be reprocessed for use in the packaging in the production process.
Group 2: Recycling Waste from Products We Consumed Waste created from our consumption will be separated into recyclable and sellable waste. And to encourage our employees to see the value in recycling, all proceeds from the sale of sellable waste will contribute to employees' eco-friendly consumer products fund. It is the fund created to purchase everyday consumable goods such as recycled food containers, rice straw boxes, and non-plastic drinking glasses for our employees.
REFUSE
We refuse to use resources that harm the environment.
We are committed to raising employees' awareness of global warming and participation in persevering the environment. We encourage our employees to refuse resources that harm the environment, whether they will be used in the production process or in everyday consumption. We plan to organize internal and external activities to provide knowledge in environmental preservation, including environmentally friendly corporate procurement knowledge.
REPROCESS
We continuously improve our production processes and machinery to increase productivity, minimize downtime and reduce waste to less than 2.5% per month.
Our products are manufactured and controlled by our "Green Team," who would ensure that our manufacturing processes are to the highest standard in quality and environmental preservation efforts.
Moreover, to keep up with rapidly changing technology, we transformed our information management systems into a digitalized platform that offers real-time, accurate, and efficient information. Our digitalized platform significantly helps us limit the use of paper and other valuable resources.
REDUCE
The steel industry is one of the largest polluters and a significant energy consumer. Knowing this fact, Thaikoon steel group is determined to set up the most efficient energy usage strategy.
In 2019, we introduced renewable energy usage into our production process by installing a 1 Megawatt solar panel, which reduces our fossil fuel energy usage by over 20%. This helped us reduce over 289 tons of Carbon Dioxide emitted and over 8,618 tons of trees deforested.
In addition, we have multiple initiatives to further reduce our energy usage through projects such as machinery upgrades to the latest, most energy-efficient equipment and, more importantly, through awareness creation among our employees.
REUSE
We constantly try to reuse waste such as old spare parts and production waste from our manufacturing process as much as possible.
Humans are Species that nature has created with the ability to create valuable things. The intellect and limitless potential of humans have created many products and innovations that are useful and convenient. It seems that humans are still able to develop things to happen infinitely. But.... on the other hand, humans are also causing serious pollution. How long this beautiful world will last, it depends on how "we" make the most of the world's resources and destroy our planet to the least.
Thaikoon Steel Group believes that preserving nature, environment and the planet must start from "us". Therefore, we would like to be a part of promoting the development of environmental protection potential for people, employees, partners and communities to lead to our important mission which is Green People.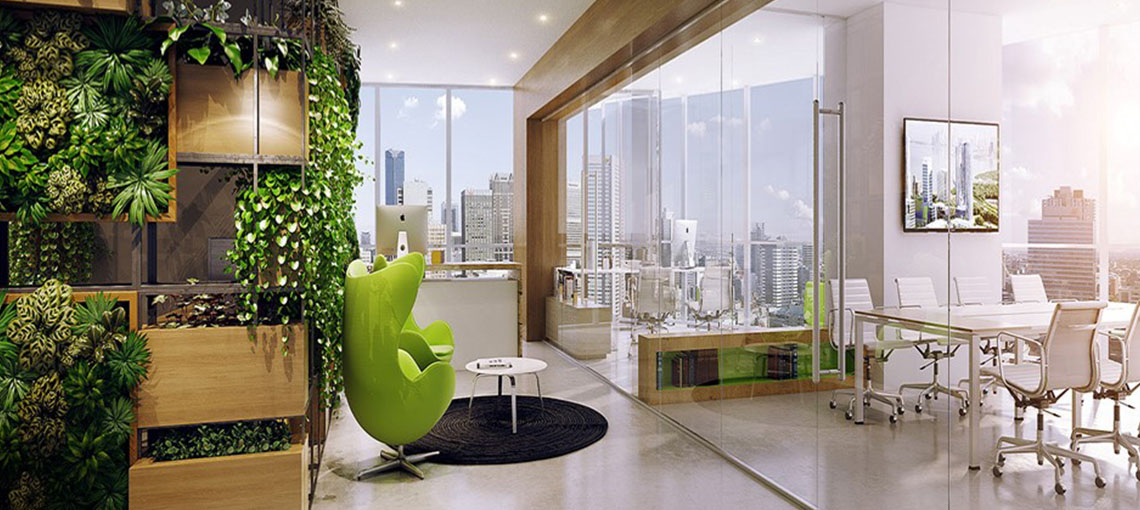 Green Office
Global warming is caused from climate changes that are induced from human's own actions. Thus, all lifestyles have significant impact on global warming, including activities that occur in the office such as consumption of electricity, water and paper usage.
Therefore, Thai Koon Steel Group set up a policy on office management in order to transform behaviors and ensure participation among all employees in activities that are environmental friendly